The History of MODA
CREATION OF THE MODA TRUST

MIDWESTERN OKLAHOMA DEVELOPMENT AUTHORITY (MODA) HAS REASON TO CELEBRATE THE CONTRIBUTIONS MADE BY THE TRUST UNDER THE SUPERVISION OF THE SIX PERSON BOARD OF TRUSTEES APPOINTED FROM COMMUNITIES WITHIN THE FOUR COUNTY AREA OF PROMOTION AND DEVELOPMENT UNDER THE PROVISION OF THE TRUST INDENTURE CREATED IN 1969 WHEN MODA WAS ESTABLISHED.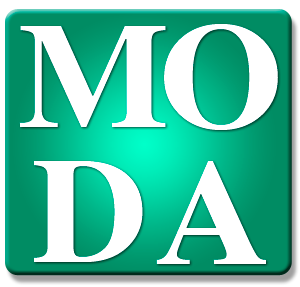 In 1965 a small rural community in southwestern Oklahoma was trying to grapple with an economic calamity. The foundation of its longtime economic stability – the Clinton/Sherman Strategic Air Command Base was moving out. Since 1955 this military operation had been a prime contributor to both the local economy and residential community. In 1970, after a five year phase out, the base population went down to 20 people and unemployment in the local community went up to 30 percent.
Determined to reverse the economic decline, build the area population, and prevent a regression to solely an agricultural base, the president of a small community bank and two local officials initiated a plan of action. Their leadership and persistence led to a unified community effort which evolved from resistance to the base closing into the formation of effective political and economic development institutions. Through one of them, MODA, they converted the closed base into a prospering and diverse economic unit containing over 45 varied industries, renovated houses and community facilities.
Recognizing that the seriousness of the base closing required not only cooperation, but also mutual support and assistance, Frank Kliewer of Cordell, convened mayors of Elk City and Clinton to find a way to alleviate the problem. They believed that as a coalition they would have much greater political clout than any singular effort of any individual town.
They devised a plan to create a Midwestern Oklahoma Industrial Foundation (MOIF). Together, these men were able to sell the idea of MOIF to the towns located within the area affected by the base closing. The first meeting resulted in support for the idea and a formula for membership in MOIF.
Established in 1967, MOIF's Board was representative of the business, farming and public sector interests. One of its first objectives was to exert influence to get officials elected locally who would be supportive of the towns working together for the good of the whole area, not just one individual town.
Pages: 1 2